Vegan One Pot Pasta!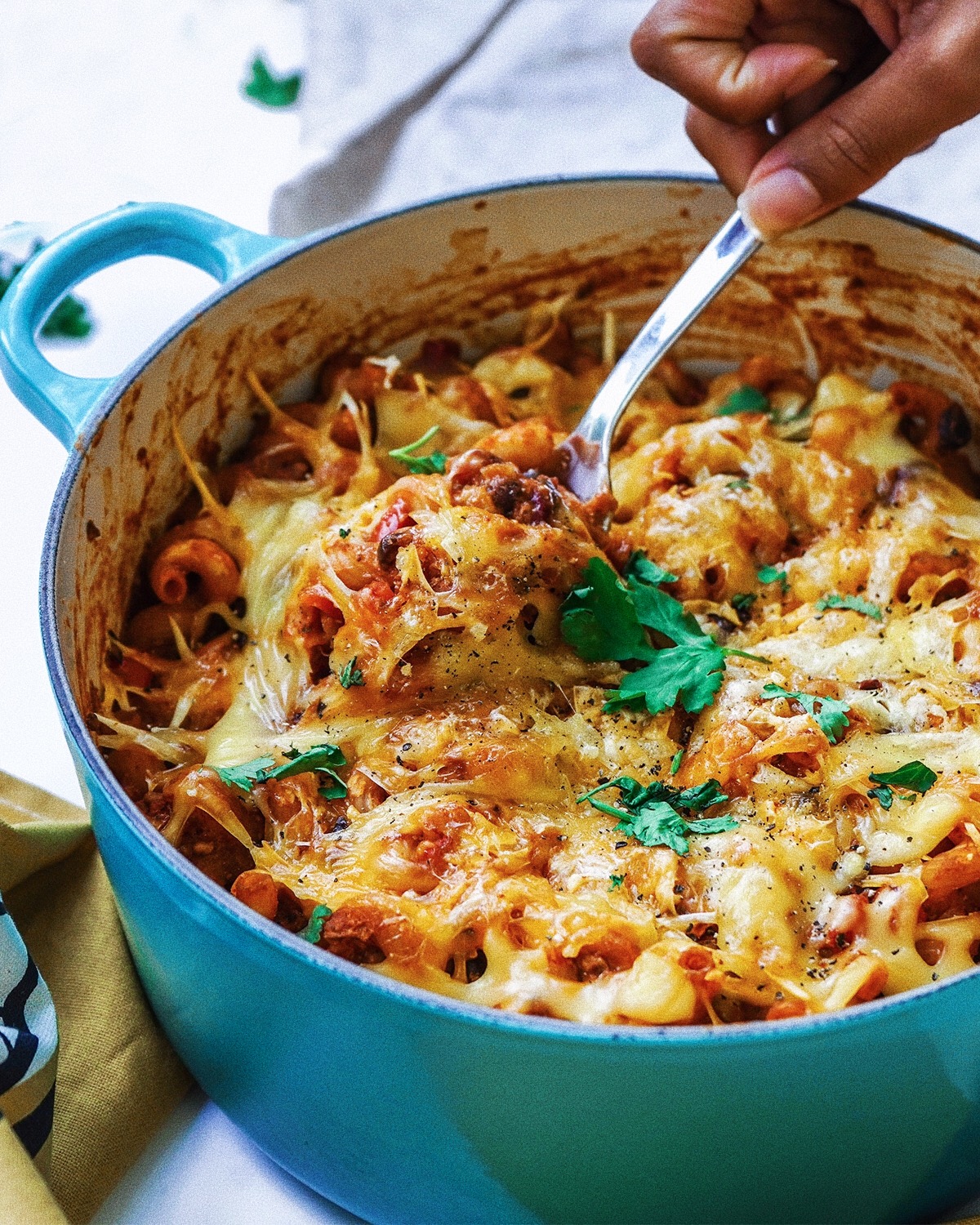 vegan comfort food galore!
Vegan comfort food galore! One pot vegan pasta! Easy, simple recipe perfect for vegan students or just a hearty vegan dinner. Best served with guac or vegan sour cream!
prep time: 5 mins
cook time: 15 mins
feeds: 6 portions
ingredients
1 onion diced
1 pepper diced
4 cloves garlic
1 tbsp chili (or 1/2 depending on how spicy you like it)
1 tsp ground coriander
1 tbsp paprika
1 tbsp cumin
3 tbsp tomato paste
1 can cooked lentils
1 can black beans
1 can kidney beans
1 tbsp maple syrup
1/3 cup of nutritional yeast
2 can tomatoes
500ml of vegetable stock
500g uncooked pasta
salt to taste
vegan cheese to top
method
1. Saute the diced onions and peppers in a pot with vegetable oil or water until lightly cooked.
2. Add the garlic and seasonings in with the onions and peppers and saute for 3 minutes.
3. Add the lentils, black beans and kidney beans followed by the vegetable stock and tomatoes and mix well. Then add the maple syrup, tomato paste and salt. Give it a good mix and theres your simple Chilli!
4. Now it's time to add the pasta and the nutritional yeast! The goal is for the liquid to be level with the pasta in your pot. So you may need to add a little bit more water to get it level.
5. Let the pasta cook for 10-15 minutes, you will need to keep an eye on it. Stir frequently to ensure that the pasta does not stick to the bottom of the pan. Turn off the heat once the pasta is almost al dente as the pasta will continue to cook whilst the vegan cheese is melting.
6. Grate your vegan cheese on top and place your one pot pasta under a grill or in the oven until the vegan cheese melts! I used Violife vegan cheese which melted like a dream.
And just like that, vegan comfort food dreams! This recipe is best served with vegan sour cream and guacamole.